3XO Botanical Oil: Shatavari
3XO Botanical Oil: Shatavari
3XO Botanical Oil: Shatavari
Topical Skin Care, Massage Therapy Herbal Extract Concentrate
For external uses only. Not for culinary use
According to the medical texts of ancient Ayurveda, Shatavari calms the mind and promotes love and devotion.
Its unctuous quality soothes and nurtures
Topical Skin Care, Massage Therapy Herbal Extract Concentrate
For external uses only. Not for culinary use
According to the medical texts of ancient Ayurveda, Shatavari calms the mind and promotes love and devotion.
Its unctuous quality soothes and nurtures
Shatavari is perhaps the most powerful, effective and well-known herb used in Ayurveda when treating female health issues.
Even the name says it all; "one who possesses 100 husbands".
It is said that a women who uses this herb will have the beauty and strength to acquire 100 husbands.
Through the eyes of Ayurveda, Shatavari herb is one of the best options for reducing Pitta and soothing Vata calming the mind and rejuvenating the body (especially the female reproductive system).
SUGGESTED USES FOR SHATAVARI 3XO BOTANICAL OIL
This concentrated oil is nourishing and cooling by nature, to balance excessive heat in the body and mind.
Shatavari 3XO Oil can be used to treat conditions such as dry skin, acne, rashes, arthritis and inflammation.
Shatavari 3XO Oil is soothing to the nervous system and great for calming the mind, increasing circulation throughout the body and promoting the healing of the skin
For Tension Headache:
To address tension that accumulates above the shoulders make your own remedy oil by combining
4 part Shatavari 3XO Oil
1 part Orange 3XO Oil
1 part Basil 3XO Oil
1 part Rose 3XO Oil
Massage this blend into the temples and the base of the skull, where the neck begins


For Skin Care:
To address premature aging, dry skin, and early wrinkles make your own facial massage oil by combining
3 part Shatavari 3XO Oil
1 part Orchid 3XO Oil
1 part Saffron 3XO Oil
1 part Jasmine 3XO Oil
Your circulation will improve and the glow will return to your face.
For Hormonal Harmony
To address symptoms of menopause:
Days 1 - 21: apply 1/2 tsp Shatavari 3XO Oil directly to the inner thigh, belly, or inner arm skin (these thinner-skinned areas are where where the oil is more readily absorbed)
Days 22-28 no Shatavari 3XO Oil
repeat for as long as desired.
This oil can be blended into a base cream or lotion in a ratio of 1:1.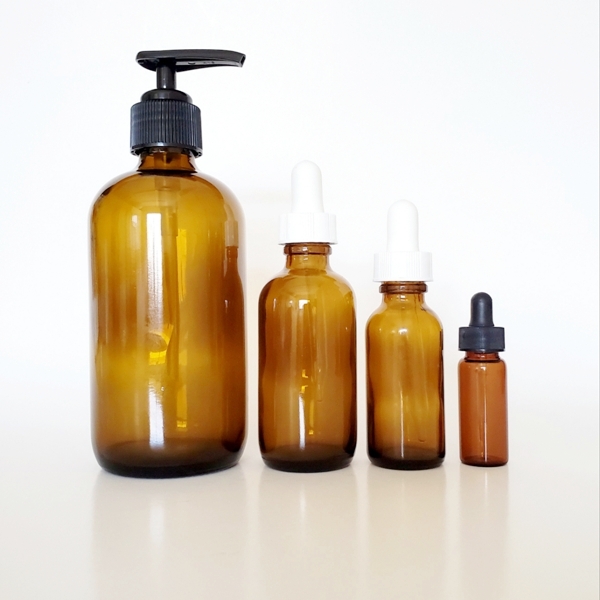 the 3 X O Botanicals are bottled in
UV blocking glass
+
are available in
2 drams
1 ounce
2 ounces
8 ounces
FAQ

What does 3XO mean?
" 3XO " stands for "triple infused".
It's a personal internal formulary identification system I devised to track and control repetitions of infusion..
1XO means that the first infusion is in that batch, and it has been infusing for up to 1 week
2XO means that the second infusion has been introduced to that oil, and it has been infusing for between 8 days and 2 weeks
3XO means that the third infusion has been introduced to that oil, and it has been infusing for between 15 days and 3 weeks

Only after the completion of the 3rd week, or at the 3XO stage, is the oil considered an extract or concentrated sufficiently to make available.

Do all herbs completely release their resinous, and oil based compounds in 3 weeks?
No.
Some herbs, such as saffron, and seeds such as fennel, require intermittent heat bursts, higher temps, and the addition of water to decoct them.

How much herb is used to make these oils?
A lot.
Many herbal oils on the market use a ratio of 1 pound of herb to a gallon of oil.
3XO Botanicals actually end up cooking down from 5-10 pounds per gallon.
This means, you won't find richer, more concentrated infused oils, anywhere.

Are 3XO Botanicals the same as Essential Oils?
No. and Yes.
Both oils are used for healing, and caring for the whole body and mind.
Essential oils are not truly "oils". They are steam distilled and micronised particulate compounds representing the features and properties of the plant used.
The process involved in making essential oils is one that exerts great forces of pressure and heat, and yields a very active, volatile medicine grade product.

What most people understand about essential oils is limited to how they smell. T
hey are highly aromatic due to being micronised.
Micronisation allows the molecules to so tiny, that 10,000 of them would fit on the head of a pin.
This gives essential oils the capability of crossing the blood brain barrier, and of entering the blood and nervous systems immediately upon inhalation.

Each of these 3XO Botanical Oils follow the Ayurvedic tradition of oil extraction rather than utilising the employment of steam distillation or solvent extraction.

The reason I choose to carry out this tradition is that each herbal oil is a "sneha", or a form of self love and self care and, as such, it ought to provide gentle nourishment rather than intensive concentrations of volatile constituents the way that certain essential oils and solvent expressed herb products can.
3XO Botanicals are food grade, and the lipid based nutritive compounds remain intact and undegraded or damaged due to the slow cooking process. They are safer to use than essential oils and are more gentle.

3XO Botanicals do not burden the organs of assimilation, digestion or elimination or irritate the mucosal membranes and may be considered free from cross interaction with other medication.
They are excellent facial quality beauty and skin care oils for this reason
Why don't the 3XO Botanicals have a strong aromatherapy quality?
The aromatic quality of each individual plant varies.
Since the process of preparation is cooking , not micronisation, and the primary channel of application is the skin rather than the channel of inhalation, these oils are less fragrant than essential oils.
They do still have, in many cases, a lovely natural nose, but keep in mind that these are foods for the skin, not for the nose.
Open a bottle of any 3XO oil and you will be rewarded with the natural aromatics of the herb.
Finally,
These amazing oils are made fresh every growing season and are not in continuous stock.
They are the freshest, most vibrant oils on the market.
Most of these oils will last up to 2 years if kept cool and dark.
CUSTOM ORDERS ARE AVAILABLE